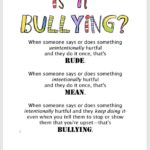 Springfield anti-bullying committee 2018 CL
As a school we are committed to improving and ensuring all children feel safe at school, as part of this we are focusing on anti-bullying. We have set up a new committee who will be working closely with everybody in school to ensure that we stop bullying 100%. If you want to know more or get involved please do come and speak to us, we would be happy to have more people work with us.
Anti-bullying committee
Lead in school: Mr Liddle
Staff member: Mrs Shaw
TA members: Mrs Clarke and Mrs Fowkes
Governor member: Mrs Robinson
MDS member: Mrs Briggs
Parent member: Mrs Cheetham
Children ambassadors: Charli, Julija, Chanice
Always remember to use the bully button online or talk to a member of staff if you ever have any concerns.
Read the results of our Parent and Children's surveys here.
Click on the logos below for useful information