We hope that you will enjoy using the site to find out all about our school and what happens here.  Our pupils are at the head of our school and we pride ourselves on our inclusive ethos and being a school for children of all abilities.
Ours is a very special school and we sincerely hope you'll enjoy it as much as we do. Contact us
MESSAGE FROM OUR HEADTEACHER
I feel extremely privileged to work at Springfield and be part of an enthusiastic and inclusive school community where everyone is encouraged to believe in themselves and  aim high. We firmly believe that with hard work and commitment we can all become the best that we can be.
Our aim is to provide a safe, stimulating and happy environment in which all of our children can achieve to their full potential and leave school at the end of Y6 with a great sense of pride at everything they have accomplished. As an enhanced resource school we pride ourselves as being "a school for children of all abilities" and we strive to ensure all our pupils have access to a creative and stimulating curriculum which motivates them and fosters a love of learning. Everyone at Springfield is valued as an individual and we constantly monitor and adapt our teaching to meet the learning needs of all of our pupils.
There are 3 key words in school which underpin everything we do and sum up our ethos and values.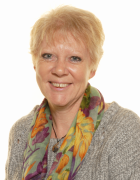 LEARNING • RESPECT • PROGRESS
We actively encourage and teach our pupils to work hard to show respect for everyone and everything as we believe that this is a core value that will help them to become confident and successful members of society. We also aim to foster a love of learning and work hard to ignite enthusiasm in all areas of the curriculum. Alongside of this we constantly support the children and deliver lessons which help them make as much progress as they can.
We firmly believe that schools function best if they are in partnership with all stakeholders; pupils, parents, governors and the local community and work hard to ensure we collaborate effectively to provide a caring yet challenging environment where all children can achieve their full potential.
We are a friendly, dedicated and highly motivated school where the needs of pupils are our number one priority and remain at the core of everything that we do. The pride and enthusiasm shown by our pupils and the welcome they give to visitors is incredibly rewarding and makes me feel extremely fortunate to be part of the Springfield family.
I sincerely hope you enjoy looking at our site and look forward to welcoming you to Springfield Junior School.
MRS HUGHES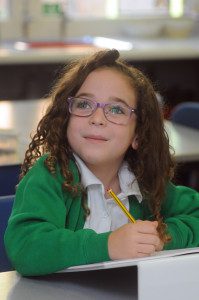 OUR ETHOS AND VALUES
We strive at Springfield School to provide a happy, safe and stimulating environment in which children will develop a love of learning and the self belief that anything is possible with hard work and commitment. We want them to become respectful members of society who are equipped to make positive choices throughout their lives to be the best they can be.
We promise:
To provide a broad, balanced and relevant curriculum so that children develop academically and socially, ensuring that every child has the opportunity to reach his/her full potential.
To provide an environment that develops children's independence and allows them to take responsibility for their own actions and make positive choices.
To develop self-esteem and encourage children to respect, value and treat all members of the community equally…