Book Swap Shop!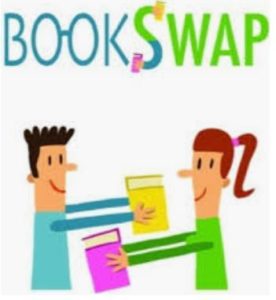 Book Swap Shop Friday 7th February
World Book Day is just around the corner and this year we have decided to mark it by having another whole school Book Swap Shop.
Last year this proved to be extremely successful; it engaged the children more in their reading; encouraged them to try different types of books and read more often at home. With your support, we are sure that we can do this again.
On Friday 7th February, we would like the children to bring in a book that they have read and would be willing to swap. It must be in good /reasonable condition and appropriate for children between the ages of 7 to 11 years.
During the day, the children will have the opportunity to browse the books and select another to take home with them.
We really hope that you will be able to support your child and take part in our Book Swap Shop.