Anti- bullying week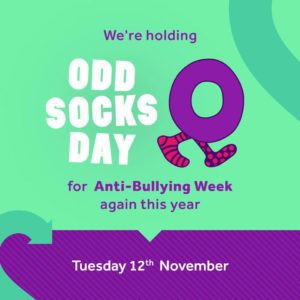 On Tuesday we wore odd socks at school to remind us that being different isn't a bad thing!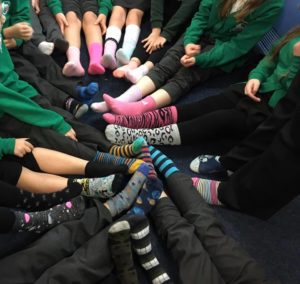 All week Children have been doing activities in class to help them understand what bullying is and what they can all change to make sure that our school is a kind and safe place to be.
Children have been reminded of steps they can take if they see someone being bullied or if they feel they need to talk to someone.
Each class has an anti-bullying champion who can be approached on the playground (easily spottable in their special blue hi-viz vests)
There are worry boxes and the bully button on the school website to use also – as well as talking to any adut in school