When I wrote my blog last week I was feeling very excited about the prospect of going over to Birmingham for the Young Voices performance at the Genting Arena and I can confirm that it was an amazing night. The concerts seem to get better every year and our school were part of a choir of 6,369 children; the largest choir in the world! It really is an experience the children will remember for the rest of their lives and lots of them have already said that they want to take part again next year. Have a look at the display Mrs Haines has put up next to the PE store to look at photos from the night.
We wouldn't of course be able to take part without the hard work, enthusiasm and dedication of the teachers (Mrs Haines, Mrs Williams and Mrs Tree); the on-going support and encouragement from parents and carers and to ATM (the company owned by Mr Barnett-Windsor) for sponsoring the coach once again; massive thanks to all of them for making it happen; it really is greatly appreciated.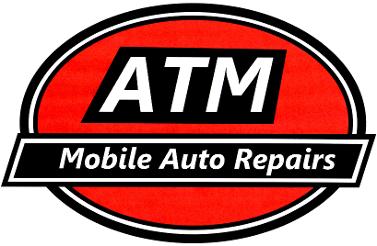 Teachers have been busy learning again this week and have been taking part in further inference training with Mrs Brough. It is really making us think about the way we ask questions and help you to understand what you're reading. Other schools who have implemented the strategies have reported significant improvements in children's reading scores and also in their enjoyment of books which is exactly what we're aiming for.
Mrs Smith will be in school on Monday to carry out a Pupil Premium review; Y4 teachers are off to Overseal for writing moderation on Wednesday afternoon; I am going to Newhall Juniors with Mrs Staddon to talk about data tracking systems and all the staff are having further training on Singapore Bar with Mrs Millican after school on Thursday evening so it's going to be a busy week!
Don't forget that Mrs Staddon is running a Singapore bar workshop for parents, carers and pupils on Tuesday 23rd January straight after school and there are prizes to be won for those attending!
Unfortunately I was at a meeting at another school on Wednesday morning when Mrs Staddon held her whole school times table challenge. She was very impressed by the knowledge of multiplication facts and speed of recall displayed by the contestants, especially the two finalists Izzy and Connor. Congratulations to Connor who was the overall winner but a massive well done to Izzy for having the skill and confidence to go head to head with an older pupil in the final; a great example of a positive growth mind-set in action.
Potters are this week's house point winners with a very good score of 368 points so well done to them. On a positive note, Brewers scored 35 points more than last week and earned points in the Y3 classes which didn't happen last week so that's good progress for them.
Elephants came first in the attendance race and are looking after Churchill whilst Polar Bears had the highest reading scores; the first time for a couple of months making Mrs Haines a very happy teacher!
Just before I sign off I'd like to say thank you and well done to Mrs Williams for her hard work in leading the school's participation in the Waste Less Save More campaign. In recognition of the work completed by school she's off to the Civic Offices this evening to collect a certificate on our behalf which we will share in assembly over the next few days.
Take care and have a super weekend,
Mrs Hughes
Blog Box question: why is Mrs Millican coming to school next week?