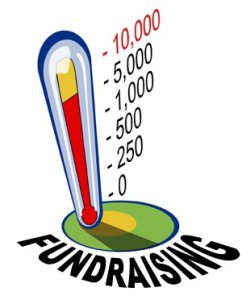 Friends of Springfield (FOS) are a group of highly dedicated and hard-working parents and friends of the school who work together to organise a wide range of events to raise funds for our school.
The committee meet once a month and actively encourage new members to come along. They realise that not everyone can commit to every meeting or help out at every event, so are very keen to welcome new volunteers as and whenever they can make it.
FOS aim to hold at least one fund-raising event each half-term and vary the types of things on offer. Family Bingo evenings are extremely popular and very well attended with lots of prizes to be won.
Termly discos are great fun for the children and fantastic value at just £3 for a meal deal ticket which buys each child a hot-dog, drink and bag of sweets along with the chance to dance the evening away with their friends!
FOS also organise and run our annual Christmas and Summer Fairs which offer lots of fabulous themed stalls and fun activities.
The summer raffle always has a full selection of amazing prizes which this year included a £100 gift card and £50 in cash.
Not only do FOS organise their own events but they also help out with school run things too. For example, they sell pancakes after our annual Pancake Day races; put on refreshments at Sports Day and at the annual school production as well as coming along to open evenings to talk about the work they do to new parents.
The FOS committee are an integral part of our school and we feel very privileged to have such a conscientious and dedicated team working with us.
Last year as a result of their hard-work and commitment to fund-raising they were able to buy a selection box for every child in school at Christmas; they purchased new microphones for use in school productions; they bought every child in Y6 a personalised tee-shirt as a leaving present (their name was printed on the front with the names of everyone else printed on the back) which the children were then able to sign as a keepsake of their time at Springfield. They gave us money towards our new table Tennis tables in the playground.
We are incredibly grateful to all of the FOS members for their tireless support and hard-work in raising funds for our school and hope that lots more people join them and their fantastic success continues.