My blog will be brief this week as I'm supposed to be in two places at the same time and have got lots to do!
Assembly Team were in on Monday and delivered their final assembly for the year although I have emailed Debbie with dates for next year so they can continue to come into school.
The Y2 pupils and staff from Elmsleigh were very complementary about the performance we had invited them to on Tuesday afternoon. Mrs Haines had been very worried following several problems in the dress rehearsal on Monday but everything worked out perfectly for the matinee performance and the audience were suitably impressed!
Last night's performance was equally amazing and the cast and backstage crew did us proud. Thank you to Mrs Haines, Mrs Williams, Mrs Hobbins and Ms Fearn for their hard work in bringing the project to a successful finale; to FoS for providing refreshments and raffle; to Mr Tilley for sorting out the stage and lighting; to Elmsleigh for the loan of their stage blocks and to parents and carers for supporting children and coming along to enjoy the show; it is greatly appreciated.
This evening we will be welcoming new parents and carers along with their children to find out about the plans for transition week and their move to Springfield in September. It can be very daunting when you move schools but we want everyone to be well-prepared and understand exactly what to expect when they join us here at Springfield.
Our Y6 pupils will be experiencing their own transition when they go to their respective secondary schools on Monday and Tuesday next week and I am confident that they will have a wonderful time.
Everyone else will have an extra day off however, as Monday is an INSET day and teachers and TAs will be working hard to organise new topic plans for September. We have purchased new materials to help us develop the curriculum to ensure you all get plenty of opportunities to extend your learning and experience a mastery approach. There will be lots of opportunities to apply skills acquired in English and Maths lessons in topic and we will be encouraging lots more cross-curricular homework projects.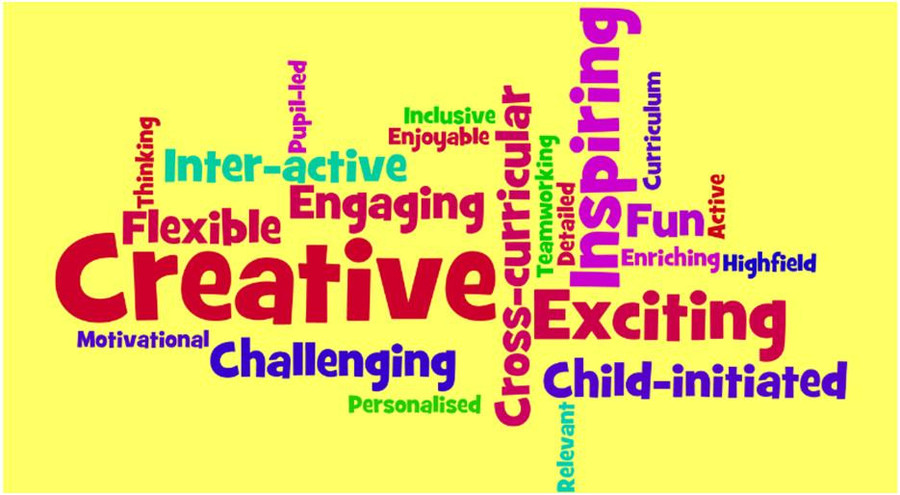 Mrs Haines has organised a guitar demonstration for everyone on Tuesday afternoon in the hope that some of you will start having music lessons next year.
Don't forget to bring your permission slip back if you are able to be part of the choir performing at Eureka Park on 11th July. It will be great practice for Young Voices in January.
Mrs Moore will be back in school on Wednesday and I am looking forward to showing her all the things we've done since her last visit.
Fingers crossed that the rain holds off tomorrow so that we can get outside and enjoy Sports Day. Mr Shipton has used Miss Smith's plans to organise the event this year and it should be a great competition.
Y6 will be packing their sandwiches and waterproofs on Thursday when they travel to Nottingham to visit the Galleries of Justice. They are thoroughly enjoying their current "Crime and Punishment" topic and I am sure they will learn lots more about the subject during the visit.
Something that has made me smile this week has been the opportunity to watch the ducklings hatch. We now have 3 ducklings and I am hoping that Mrs Parker will arrange for them to have their first swim in a couple of days. If you haven't seen them already, check out the photos on the school's new Facebook page.
Well done to Brewers for winning the House Point race and to Pandas and Orang-utans for coming joint first in the attendance race which means they will share the responsibility of looking after Churchill.
Just before I sign off I'd like to remind everyone once again that Breakfast Club opens at 8.10am. You should remain with a parent or carer until a member of staff comes to let you into the building so that we know you are completely supervised and safe. Thank you.
Mrs Hughes
Blog Box question: which teacher organised Sports Day last year?