Apologies for the delay in posting my blog this week but as you know, it has been an exceptionally busy week in school.
Lots of people have put in extra effort to make the week very memorable and I hope you've enjoyed receiving the instant updates through our new Facebook page.
I was at QEGS in Ashbourne on Monday for the first meeting as official members of the trust and have been busy preparing our school self-evaluation and improvement plan for next year ready to be presented to the trust board of governors.
Y6 welcomed Fiona and Vicky from the school nurse team on Tuesday to deliver smoking workshops. They were very complimentary about the response from the pupils and the questions they asked which makes me feel optimistic that some important life lessons will have been learnt.
Thank you to Miss Tree and Mrs Latif for the hard work and commitment they have shown in preparing for the external moderation of Y6 writing on Friday. I am pleased to say that their judgements were absolutely spot-on and they were praised for making excellent use of the systems put in place to monitor progress and attainment in writing. The moderator also commented on the good standards of presentation in the Y6 books so well done to the Y6 pupils for listening to the advice of teachers and taking pride in their work; keep it up!
Wednesday was beautifully hot and sunny and our Y5 classes had a fantastic day at Lunt Fort, learning about the Roman way of life and the legacy on Britain today. It's always good to put learning into context and see things first-hand to help you get a deep understanding of the things you've been taught in the classroom.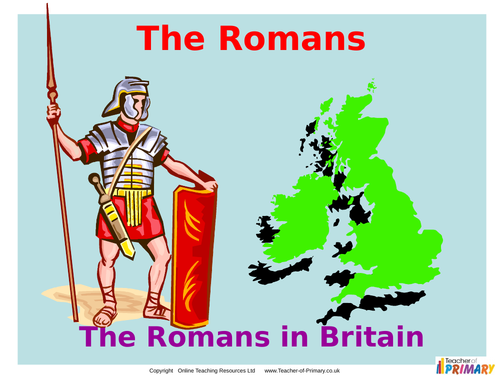 Mrs Haines then came back to school for a staff meeting before driving across to Rosliston with Mrs Hobbins to supervise Michaela's dance group at the "Dance in the Forest" festival in the evening before finally going home for a well-deserved rest; thank you, Mrs Haines.
Thursday was a really interesting and fun day in school and I am so pleased and proud of everything that was achieved. It was of course "Den Day" as well as being the school's 80th birthday.
I am pleased to report that we raised £207 for the charity "Save the Children" to help them carry out their vital work around the world to improve the lives of children. The power-point I shared in assembly showed the impact of natural disasters such as earthquakes and floods on the lives of people affected and brought home the reality that in some parts of the world, following such disasters, people actually live in the types of shelters that we made for fun. Some of the Y6 children commented that lying on cardboard "mattresses" for just a few minutes was really uncomfortable so imagine having to do that for several days or even weeks.
However, as well as developing an awareness of the plight of children affected by natural disasters everyone had an amazing time working in teams to create an enormous variety of shelters from materials available; demonstrating many of our school values including team-work, tenacity, communication and resilience. Thank you to Mrs Cormack for organising the day; to staff for embracing the event and to parents and carers for supporting the children by providing donations and a whole host of materials to make the shelters; a very successful and memorable event.
The shelters came into their own as the venue for the school tea party organised by Mrs Williams and School Council later in the afternoon to celebrate our school's 80th birthday; massive thanks to them for organising the ceremony and food which was great fun and made us all appreciate the fact that we are lucky enough to be part of an institution which has a wealth of history. Mr and Mrs Parrens came along and it was fascinating to hear the stories of life at the school just after the Second World War. Bradley, Alfie and Finley entertained and educated us during the ceremony and I learned lots about Mr Widdows, the architect who designed the main building and his rationale behind it. Bobby also did a super job in leading the ceremony and keeping us on track. Debbie and Kevin from the assembly team along with Mrs Matthews and Mrs Betteridge from Fos and Mrs Davis representing the governors thoroughly enjoyed the event and asked me to pass on their congratulations and thanks to everyone for inviting them.
You would have thought everyone would have needed a rest by Friday but it was not to be as 32 pupils went over to Melbourne with Mr Shipton, Mr Morant, Mrs Duggins and Mrs Cooper in the afternoon to represent our school at Area Sports. Despite having just a week's notice about the event and only 4 day's practice they did us proud and came 6th overall out of 9 schools which is a very commendable achievement. Thanks to Mr Shipton for organising everything at the eleventh hour to ensure we were able to participate; I'm really pleased we did.
Just before I sign off I'd like to say another "thank you"; this time to Mr Tilley for collecting the stage blocks from Elmsleigh ready for the production which will take place in less than 2 weeks and to Elmsleigh for lending it to us. There will be lots of learning lines and additional practice next week but as always, I know it will come together and as they say in show business, "it'll be alright on the night!"
Fingers crossed that my week is slightly less hectic than this so I can catch up with everyone and knuckle down to writing my comments on your reports.
Enjoy the weekend and remember to stay "sun safe".
Mrs Hughes
Blog Box question: what events might cause children in other parts of the world to live in temporary shelters?