First of all I'd like to say thank you to the parents who answered my Blog Box question last week and trusted their children to post the answer in the box. Charli's mum was the lucky winner and I hope she enjoyed her bar of chocolate which was the prize for the correct answer. The stakes are being raised even higher this week in an attempt to get more of you responding to my blog so there will be a treat for both the parent AND the child who are drawn out as winners. You've got to be in it to win it so get those answers in!
School is definitely feeling very festive and I'm thoroughly enjoying talking about Advent promises and singing carols in assembly. I was so sad to have missed the Christmas Concert at Church Gresley Methodist Church last night but Mrs Haines and Mrs Williams have told me what an amazing evening it was and how proud they were of our choir. They said that the singing was great and lots of audience members were very impressed by the quality of the performance as well as the behaviour and attitudes shown. Teachers also told me how respectful our pupils were to the Leaside singers who performed alongside us and how wonderful it was to be part of an event which brought different generations together for the benefit of the wider community; a fabulous example of our values of giving and succeeding in action.
Mrs Moore was in school today to look at the progress we're making with our school improvement priorities and there were lots of examples where positive steps have been made as well as other things which we still need to work on. Meeting with Mrs Moore always makes me feel extra determined and reminds me to stay focused on our core mission which is to ensure you all access great learning opportunities and challenges so that you can make fabulous progress and achieve the success you are capable of. We need to keep on aiming high, work hard and believe in ourselves and together we'll get there; we can do it!
One thing I will be reminding everyone about next week is to make sure standards of handwriting and presentation are high in absolutely every piece of work. In some ways it's a "quick fix" and you will all feel so much more proud of your work if there's plenty of it and it's beautifully presented. I will be checking up that teachers are holding you all to account and making sure that standards and expectations are high in every classroom; you have been warned!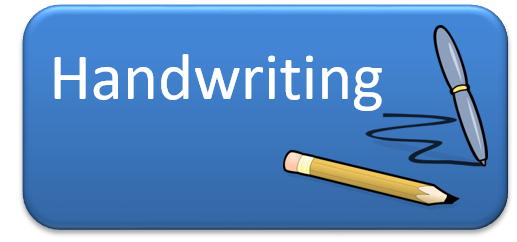 Teachers have until tomorrow to hand in their Super Student nominations and I am looking forward to seeing who has impressed them and successfully fulfilled the criteria to earn their badge. Remember that it covers a whole range of things ranging from wearing the correct school uniform and having good attendance to achieving a reading award and showing respect at all times. We want to encourage positive attitudes and encourage everyone to develop the skills that will stand them in good stead in their everyday life.
Y3 pupils have been busy rehearsing the nativity and I am looking forward to watching the performance on Tuesday. Parents, carers and family will be joining us at 4pm and I am positive it will be a very enjoyable and emotional experience.
We also have a Coffee Morning meeting on Tuesday, Christmas Dinner day on Wednesday, awards assembly on Thursday and Special Mentions assembly on Friday so a very busy week but lots to enjoy.
Well done to Snow Leopards who have been successful for the second week running in winning the Reading Challenge; to Gorillas for leading the attendance race and to Foresters who beat Potters by just one point to win this week's House Point competition with a score of 409.
Take care and have a super weekend,
Mrs Hughes
Blog Box question: How many points did Potters score?