Thanks to the children and parents who entered the Blog Box competition this week; it's lovely to see people taking the time to respond and make an effort. Well done to Jack and his mum, the lucky winners of a bag of chocolates each when their names were drawn out of the box. I'm going to do one more week of children and parent prizes in an attempt to get even more answers so make sure you've put your answer in the box by assembly time on Monday.
There has been a lot happening this week and we've all been very busy trying to keep going with as much normality as possible in the snow and ice.
Our Y3 classes were fabulous on Tuesday when they performed their nativity play; in the morning for the rest of the school and at 4pm for parents, carers and family members. There were around 110 people in the audience for the evening performance but that didn't deter our pupils and they gave a fabulous, confident performance which was extremely well received.
We all looked very festive on Wednesday when we enjoyed Christmas dinner and I must say that our cooks did us proud and served up a tasty traditional meal which was very much appreciated. I hope you all remembered to say thank you the following day and told them how tasty it was.
This morning was our awards assembly and I was thrilled to see the number of children achieving awards including 29 new Times Tables Tycoons (17 Bronze, 10 Silver and 2 Gold); 11 pupils with the new Number awards (3 Bronze, 6 Silver and 2 Gold); 87 reading awards (22 Bronze, 16 Silver and 49 Gold); 52 attendance awards for children with 100% attendance and 74 Super Students (46 Bronze, 23 Silver, 4 Gold and 1 Platinum). It was brilliant to see how many pupils have risen to the challenge of our increased expectations and aimed high to achieve their personal goals. Well done!
I have been impressed by some of the handwriting and presentation I've seen this week and am very pleased at how focused everyone has been on improving their work. Keep aiming high and don't let those standards slip!
It's our Special Mentions assembly tomorrow morning and I'm looking forward to seeing who has been given an award and what it's for. I often focus on the things that have gone wrong or that we still need to work at so it does me good to take time to reflect on success and celebrate the things we do well.
Well done to Foresters for retaining their lead in the House Point race for the second week in a row. Miners still have the most stars overall but it's good to see other teams challenging them.
There are just 3 more school days before we break up for Christmas and we have lots to do in that time. FoS will be joining us in assembly on Monday morning and in the afternoon we will all be walking to church to enjoy a service which will be led by the Assembly Team. Parents and carers are warmly welcome to join us in school on Tuesday morning at 9am for a carol service and in the afternoon we will enjoy activities before breaking up.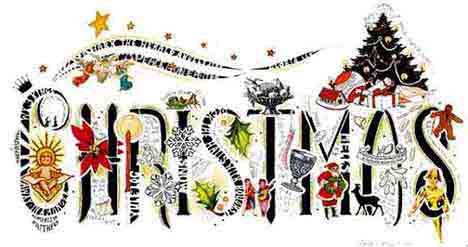 Just before I sign off I'd like to express my thanks to Miss Latif who will unfortunately be leaving us tomorrow as she starts a new job in Nottinghamshire on Monday. It has all happened very quickly and I know she is very sad to be leaving her Snow Leopards but we are working hard to find a fabulous replacement for January.
Take care and have a super weekend,
Mrs Hughes
Blog Box question: which team are the overall winners so far in the House Point race?